オン・セミコンダクター、2017年第2四半期の決算を発表
2017年8月9日 (2017年8月6日米国発表資料抄訳版) オン・セミコンダクター・コーポレーション(本社 米国アリゾナ州フェニックス、Nasdaq: ON)は2017年8月6日(米国時間)、2017年第2四半期の決算を発表しました。2017年第2四半期の売上高は13億3,800万ドルで、昨年同期比約52%増、GAAPベースの前期比約7%減でした。前期に関しては、売上計上の方法の「セルスルー」方式から「セルイン」方式への変更に伴う1回限りの利益1億5,500万ドルを計上しています。非GAAPベースの売上高の前期比は約4%増でした。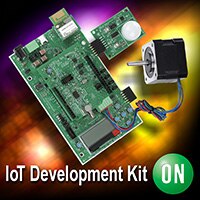 オン・セミコンダクター 、2017年 IoT Evolution 最優秀製品賞を受賞


オン・セミコンダクターの2017年第2四半期の決算発表とカンファレンスコール日程のお知らせ
オン・セミコンダクター(本社 米国アリゾナ州フェニックス、Nasdaq: ON)は、2017年8月7日、月曜日(米国時間)の取引開始前に2017年6月30日を期末とする第2四半期の決算を発表する予定です。

... もっと表示する
オン・セミコンダクターのプレスリリースのemail での受信をご希望される報道関係の方は、以下のフォームにご記入のうえお申し込みください。

... もっと表示する

イベント
今後の展示会
オンラインセミナー & ウェブキャスト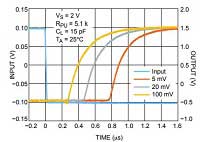 Why is my Comparator so Indecisive?
著者: Farhana Sarder – 2017-08-16
Comparators seem pretty simple. They compare two signals voltages and set the output high or low accordingly. However, if both input signal voltages are really close, even a little noise on the input signal can cause the output to oscillate between high and low logic levels. Adding hysteresis is the easiest way around this problem.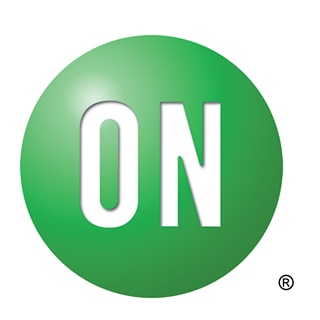 オン・セミコンダクターから8月に発表された主要な新製品
著者: ON Semiconductor – 2017-08-14
オン・セミコンダクターの最近発表された主要な新製品(Featured New Product、以下FNP)は、リリースされた最新のデバイス製品のなかから、特にご紹介したいいくつかの製品をリストアップしています。毎回のFNPには、製品種別ごとの最新製品、その製品の特徴のサマリ、詳細が記述されたWebページのリンクが記載されています。皆さんが最新製品の設計のために調査したい時、あるいは単に興味を充足させたい時のどちらの場合でも、これらの製品情報の更新が、十分に皆さんのお役に立てると思います。


8インチ・ウエハ製造拠点の20周年記念!
著者: ON Semiconductor – 2017-08-13
マウンテントップの拠点は、新たに建造した8インチのパワーMOSウエハの製造施設として1997年に開設され、世界初の8インチのパワー半導体施設としてもてはやされました。この新設のファブは、Class 1,000 ボールルーム環境とClass 1 および sub-Class 1 SMIF インテグレーションを兼ね備えました。

... もっと表示する