ホーム > ブログ > iot >
Power over Ethernet: Opening the Door for Higher Power IoT Applications
Power over Ethernet: Opening the Door for Higher Power IoT Applications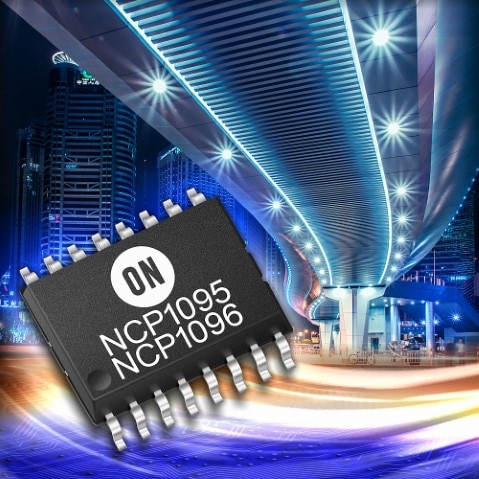 著者:
Riley Beck
- 09-04-2019

As networks become larger and more complex, the amount of power needed to support these devices increases significantly. Next generations of IoT applications, including connected lighting and closed- circuit security cameras, will require at least 25.5 Watts of power. Alongside this need, these devices will need to comply with multiple standards, operate with a higher level of efficiency and maintain lower levels of heat generation in compact spaces.
To match this demand, a new universal standard (IEEE 802.3bt) was ratified in September 2018 that supports power up to 100 Watts. Also referred to as "PoE Plus", IEEE 802.3bt is backward compatible with the existing standard including IEEE 802.3af, which will remain in use by many Power over Ethernet (PoE) applications for the foreseeable future. With this compatibility, higher power devices can operate by restricting the power they use when operating with previous standards.
Another benefit that the new IEEE 802.3bt standard offers is improved smart power budgeting, where devices can recognize and communicate their specific power needs.
For those unfamiliar, PoE technology enables the transfer of power and data over Ethernet cables. The amount of power transferred is managed through the connection between the Power Sourcing Equipment (PSE) and the Powered Device (PD). During this process, the PSE recognizes the type and class of PD device based on the PoE standard and then ensures it receives the appropriate and safe amount of power.
The new IEEE 802.3bt adds two new types (3 and 4) and four new classes (5-8) of PoE devices, which increases the possible output power the PSE can provide to 90 W. Key to permitting this increase in power is the ability to use all 4-pair conductors within an ethernet cable.
While the IEEE 802.3bt standard states an output of 90 W for a PSE, it predicts only 71.3 W will reach the PD. This is based on a maximum loss of 18.7 W across the ethernet cable which defines a "maximum pairset DC loop resistance" of 12.5 Ω for 100 meters of cable. To help optimize power allocation, a new feature was introduced as part of the new IEEE 802.3bt standard called "Autoclassification" or Autoclass. During the first class event, Autoclass automatically detects the maximum power draw from the PD and then adjusts the classification current from Class 4 (40 mA) to Class 0 (2.5 mA) after 81.5 ms (typ), as shown in the image below. The timing here is critical and can only be detected by an 802.3bt enabled PSE. After system power-up, the PD will draw the maximum power required for operation, which is measured by the PSE. Using this measurement, the PSE can determine the exact power needs of the PD actually needs and adjust accordingly.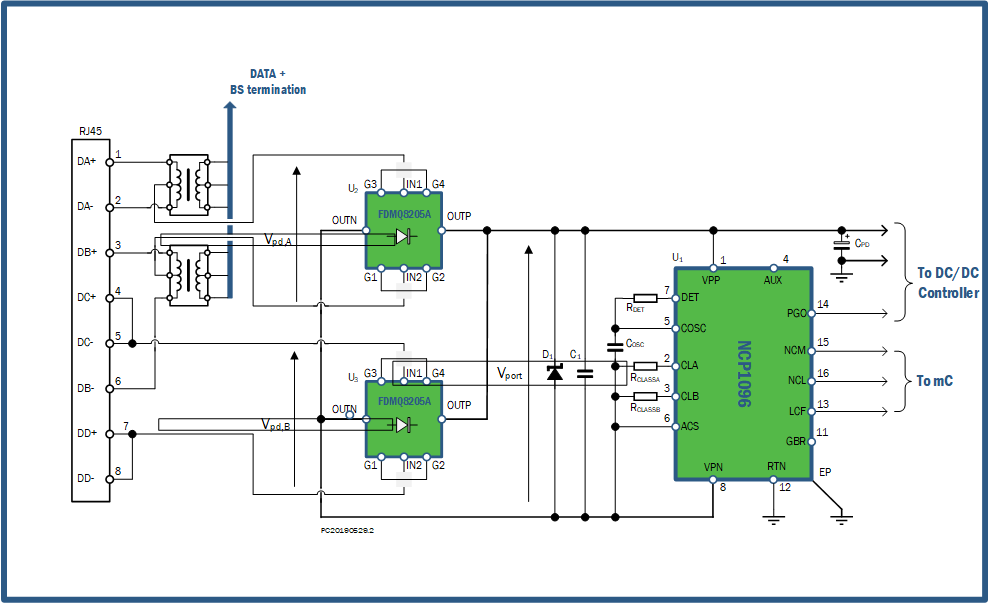 To support high-power PoE applications, ON Semiconductor has developed a new family of solutions that are compliant with the new IEEE 802.3bt specification. This family includes NCP1095 and NCP1096 - PoE-PD interface controllers that incorporate all required functionalities for PoE systems including detection, classification and current lighting. For improved power efficiency, both devices offer Autoclass functionality and support up to a 5-Event Physical Layer Classification.
Explore our family of IEEE 802.3bt compliant solutions for Power Over Ethernet (PoE) Solutions.