Autonomous Vehicles Cybersecurity Concerns - On the Road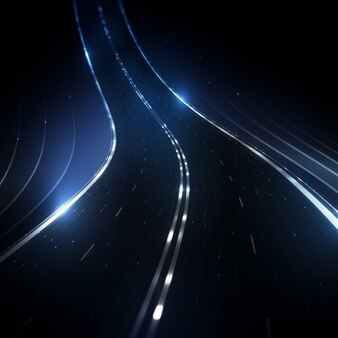 著者:
ON Semiconductor
- 10-07-2019

Autonomous driving requires strict cybersecurity safety measures to be in place to ensure safety for the driver, passengers and surrounding objects. Imagine how scary it would be if someone could easily hack into your vehicle's image sensors and control your vehicle. Therefore, autonomous technologies must be secured and able to perform without glitches or errors within a robust cybersecurity infrastructure. To prove our solutions are 100% accurate, our expert team of engineers put our image sensors through real-world, on the road tests.
Full Transcript
Hi, my name is Giri Venkat. I work for the Automotive Sensing Division, Intelligent Sensor Group at ON Semiconductor. We understand how tough design engineer's jobs are in the automotive industry. We know that imaging applications need to perform in challenging conditions and must operate 100% of the time. So, we put our image sensors through tough, real-world tests so you can have confidence in the products you get from us.
Safety Measures
Autonomous driving requires strict cybersecurity safety measures to be in place to ensure safety for the driver, passengers, and surrounding objects. Here we see a view of the world from an autonomous vehicle's point of view. The video comes from image sensors mounted around the car, giving 360 surround vision. But what happens if these image sensor videos are hacked? It is critical that your autonomous driving applications are impenetrable to these attacks.
Tampering Situation
In a tampering scenario like we just saw, where the attacker attempts to replace valid video with a false stream in order to take control of the vehicle, this can lead to deadly consequences for everyone in and around the vehicle. The attack can involve full or partial frames that mislead the vehicle into making undesirable decisions. This typically involves the attacker replacing video packets in the output stream. In addition to data alteration, replay attacks also are a form of tampering.
Service Attack
In a denial of service attack, the attacker attempts to compromise the operation of the sensor and deny the host access to the imaging service. This can include attacks that range from signal disconnection to blacking out the lens. Electrical attacks that damage the device and control attacks that attempt to take the sensor offline are also in this class of threat.
Repudiation Attack
In a repudiation attack, the attacker attempts to invalidate the video data by attacking it's formatting, identification and/or data structure thereby causing the data to be invalid or causing the receiver to ignore or discard the data. Protocol attacks, random interference and direct signal manipulation fall into this category of threat.
Eavesdropping Attack
In an Eavesdropping attack, the attacker attempts to read and/or copy video or other data for malicious purposes. Snooping the control and data bus gives the attacker free access to the data. The attacker may use this data for any number of malicious purposes.
Spoofing Attack
In a spoofing attack, the attacker can masquerade as the image sensor by accessing security data including session keys and/or encryption and authentication keys. This scenario assumes that the sensor implements some level of security that an attacker attempts to compromise. The primary method involves extracting keys from the sensor and using those to cause the host to believe it is interacting with a known, trusted sensor.
Conclusion
Not all causes of impairment or failure are natural. In our increasingly connected world, we label malicious agents as Hackers. So to address these malicious agents, we rely on a robust cybersecurity infrastructure.
We test our sensors in the same scenarios and situations that our customers do to ensure they work, not just in the lab, but in real life too.
Learn more about our Automotive Intelligent Sensors and how you can utilize them for your design needs.