オン・セミコンダクター、2017年度第4四半期および2017年度決算カンファレンスコールのお知らせ
2018年1月18日(米国2018年1月17日発表): 高効率エネルギーへのイノベーションを推進するオン・セミコンダクター(本社 米国アリゾナ州フェニックス、Nasdaq: ON)は、2018年2月5日(月曜日)の取引開始前に、2017年12月31日を期末とする第4四半期の決算を発表する予定です。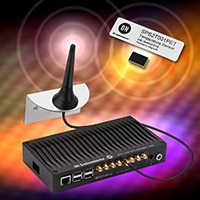 オン・セミコンダクターの新しい開発キットにより、IoTアプリケーション向けにバッテリ不要スマートパッシブセンサ™の迅速な導入を実現


オン・セミコンダクターとConvenientPower Systems、車載ワイヤレス充電に関する戦略的提携を発表
2018年1月16日(米国2018年1月9日発表): 高効率エネルギーへのイノベーションを推進するオン・セミコンダクター(本社 米国アリゾナ州フェニックス、Nasdaq: ON)は、ConvenientPower Systems(CPS)との戦略的提携を発表しました。CPSは、オン・セミコンダクターのアプリケーション特化型のNCV6500電源管理コントローラを使用して、車載ワイヤレス充電ソリューションの設計、開発および販売を進める予定です。

... もっと表示する
オン・セミコンダクターのプレスリリースのemail での受信をご希望される報道関係の方は、以下のフォームにご記入のうえお申し込みください。

... もっと表示する

イベント
オンラインセミナー & ウェブキャスト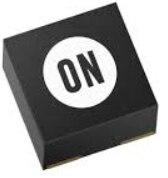 Ideal vs. Real LDO
著者: Marek Bek – 2018-01-17
Voltage regulators are essential in applications whenever a stable supply voltage from an unstable or variable source is needed. Such sources can be from a gradually discharging battery or a rectified alternating voltage. In applications that are sensitive to noise or residual AC ripple produced by switching regulators, linear regulators are used to minimize errors and inaccuracies from the entire system. These applications range from RF Transceivers, Wi-Fi Modules, and Optical Image Sensors.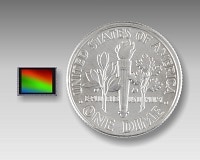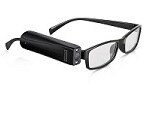 ON Semiconductor Image Sensor Used in OrCam Assistive Tech
著者: ON Semiconductor – 2018-01-10
This week at CES, OrCam Technologies announced the new MyEye 2.0, a wearable device that empowers people who are blind, partially sighted, and have reading difficulties. This breakthrough device is optimized by a collaboration with ON Semiconductor image sensor technology. The ON Semiconductor AR1337 13MP CMOS image sensor provides low-power operation and a fast focus technology, both key to extending the operational range of the OrCam assistive technology device.

... もっと表示する