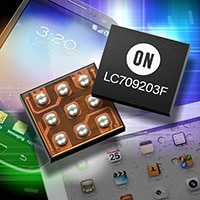 オン・セミコンダクター、2017年"超"モノづくり部品大賞の生活関連部品賞を受賞
2017年11月17日: 高効率エネルギーへのイノベーションを推進するオン・セミコンダクター(本社 米国アリゾナ州フェニックス、Nasdaq: ON)の日本法人オン・セミコンダクター株式会社(本社 東京都台東区)は、同社のリチウムイオンバッテリ残量計のLC709203が2017年"超"モノづくり部品大賞の生活関連部品賞を受賞したことを発表しました。本日、スポンサーであるモノづくり日本会議と日刊工業新聞社より授賞されました。


オン・セミコンダクターの革新的なイメージセンサが次世代ADASソリューションを実現
2017年11月15日(米国2017年11月9日発表: 高効率エネルギーへのイノベーションを推進し、車載イメージセンサの世界的リーダーであるオン・セミコンダクター(本社 米国アリゾナ州フェニックス、Nasdaq: ON)は、ボッシュ社より先進運転支援システム (ADAS)の将来のカメラ向けイメージセンサのサプライヤとして選ばれたと発表しました。新しいイメージセンサは、将来のADASカメラに対する自動車メーカの要求に合わせて設計されており、最先端の機能安全への対応とハイダイナミックレンジ(HDR)を実現しています。


オン・セミコンダクター とSilicon Catalystのパートナーシップにより、で次世代のイノベーション を推進
2017年11月15日(米国2017年11月8日発表): 高効率エネルギーへのイノベーションを推進するオン・セミコンダクター(本社 米国アリゾナ州フェニックス、Nasdaq: ON)は、デジタル世界の次世代のイノベーションを推進するために、シリコン・ソリューションに特化したグローバルなインキュベータであるSilicon Catalystの企業会員ネットワークに参加しました。この関係れにより、半導体のスタートアップ企業をサポートするエコシステムの発展とシリコンのイノベーションが推進されます。

... もっと表示する
オン・セミコンダクターのプレスリリースのemail での受信をご希望される報道関係の方は、以下のフォームにご記入のうえお申し込みください。

... もっと表示する

イベント
オンラインセミナー & ウェブキャスト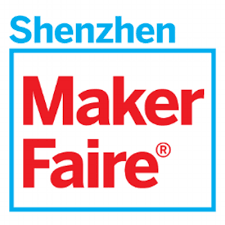 ON Semiconductor Exhibits at Maker Faire Shenzhen 2017
著者: ON Semiconductor – 2017-11-16
The Maker Faire is an innovative gathering of hobbyists, engineers, and DIY-ers to showcase different projects and inventions from "Makers" all around the world. The Shenzhen Maker Faire is the fourth-largest in the world, and the largest in Asia.
The ON Semiconductor Japan motor driver solutions team previously attended the Maker Faire in Tokyo the past two years. In our previous appearance in the Tokyo Maker Faire, we introduced our new modular, Arduino compatible, motor driver development kit.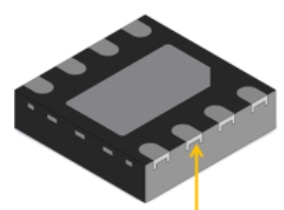 Introducing Wettable Flank UDFN8 Automotive EEPROMs
著者: Julio Song – 2017-11-15
In the automotive EEPROM market, the SOIC-8 package has been the overwhelming favorite for years, if not decades. While size constraints have pushed other market segments towards more compact packaging solutions, a combination of factors have conspired against this trend in the automotive EEPROM segment. One factor is that in traditional automotive applications like Engine Control Units and Power Trains, space is not nearly at the same premium as in a portable consumer application. Another is that SOIC-8 packages are widely available and qualified, making them attractive to automotive OEMs, who value multiple sourcing and a proven track record. Finally, DFN (dual-flat no-leads) packages, which have smaller footprints due to the lack of leads, do not generally support Automated Optical Inspection (AOI) a critical process in the automotive manufacturing process.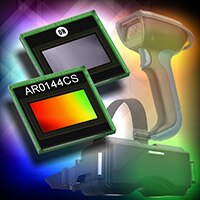 ... もっと表示する