オン・セミコンダクター、2018年度第2四半期決算カンファレンスコールのお知らせ
2018年7月13日(米国2018年7月11日発表): 高効率エネルギーへのイノベーションを推進するオン・セミコンダクター(本社 米国アリゾナ州フェニックス、Nasdaq: ON)は、2018年7月30日(月曜日)の取引開始前に、2018年6月29日を期末とする第2四半期の決算を発表する予定です。


オン・セミコンダクター、米ペンシルベニア州マウンテントップの製造拠点を拡張
2018年7月5日(米国 6月21日発表) : 高効率エネルギーへのイノベーションを推進するオン・セミコンダクター(本社 米国アリゾナ州フェニックス、Nasdaq: ON)は、5,100万ドルを投じて米ペンシルバニア州ルザーン郡マウンテントップ(Mountain Top)にある施設の拡張計画を発表しました。オン・セミコンダクターのマウンテントップの製造拠点は、自動車、産業分野、通信、コンピューティングなど、さまざまな業界のパワーマネジメント・アプリケーションで使用される、半導体ディスクリートデバイスの製造に特化しています。


オン・セミコンダクター、最新技術を導入したITセンターをチェコ共和国ロジノフに開設
2018年7月2日(米国2018年6月8日発表): 高効率エネルギーへのイノベーションを推進するオン・セミコンダクター(本社 米国アリゾナ州フェニックス、Nasdaq: ON )は、グローバル企業として幅広い社内共有サービスを提供するために、設備と機能を拡張した情報技術(IT)センターをチェコ共和国のロジノフ・ポド・ラドホシチェム(以下: ロジノフ)に開設したと発表しました。今回の拡張は、ハイテク製造および技術プロセスにおける情報技術の活用に向けた当社の積極的な取り組みと、自動化およびインダストリ4.0に向けた総合的な戦略を示しています。

... もっと表示する
オン・セミコンダクターのプレスリリースのemail での受信をご希望される報道関係の方は、以下のフォームにご記入のうえお申し込みください。

... もっと表示する

イベント
今後の展示会
オンラインセミナー & ウェブキャスト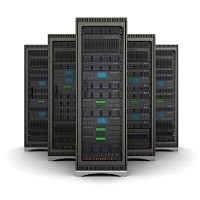 Wide Band Gap - The Next Generation of Power Devices
著者: Llew Vaughan-Edmunds – 2018-07-19
Tightening industry standards and changes in government regulations are key driving factors for higher energy efficient products. For example, data centers are growing exponentially to keep up with demand. They use approximately 3% of the world's total electricity supply (+400TWh), accounting for 2% of total greenhouse gas emissions. That is the same carbon footprint to the airline industry. With these huge demands of energy, governments are now stepping in with tighter standards and new regulations to ensure that all energy-dependent products need to be of the highest efficiency.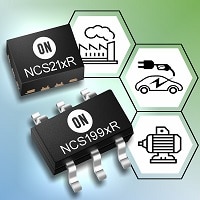 Current Sense Amplifiers: Remote Current Sensing Configuration
著者: Amiri McCain – 2018-07-17
In the continuation of our blogs on current sense amplifiers, we will discuss how to configure the NCS21xR and NCS199AxR current sense amplifiers so that they output a precision current. In some applications the system data readout board is remotely located from the circuit that monitors and measures the system current.
The problem with this scenario is twofold: 1) a long transmission line length could cause large undesirable voltage drops between the output of the CSA and the input to the system data readout board and 2) stray ground resistance between the two boards will cause voltage errors. The precision output current measurements are read more accurately as it overcomes the errors due to ground drops between the boards and voltage loss across the length of the transmission line.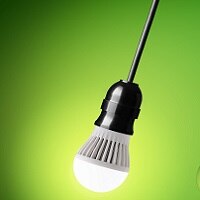 Driving LEDs for Easier Adoption
著者: James Lee – 2018-07-11
LED lighting is increasingly prominent and important in a wide range of end applications. This trend is set to continue and accelerate due to the low power, low cost and small size requirements of the latest end applications. Retrofitting incandescent installations with much more flexible and versatile LED lighting will also continue to be a significant driver of future growth.

... もっと表示する