2021 ON Semiconductor
TECHNOLOGY
WEBINARS
How to Use Physical and Scalable Models to Optimize System Performance
Modern-day power electronics encompasses a broad spectrum of semiconductor device types, all of which present unique benefits and trade-offs in the design spectrum. Such devices include IGBTs, Super Junction MOSFETs, Trench MOSFETs, GaN HEMTs, SiC MOSFETs, and SiC diodes. Efficient power electronic design hinges on the availability of accurate and predictive simulation models such as physical and scalable models provided by ON Semiconductor® to realize all the individual device benefits and trade-offs.
In this webinar, we will introduce four examples of how to use Physical and Scalable models for various cases, using a boost power stage as an example.
How to reproduce datasheet information – The first example will show a simulation to obtain an on-region graph instead of using a curve tracer and measure a real part.
How to obtain more information than the ones included in the datasheet using simulation – We will show you simulation setup and how to get results – for example, the leakage drain to source current and breakdown voltage in the function of temperature during an off state.
How to use simulation to understand device behaviors – Simulation can provide you information such as how junction temperature and on-resistance can change depending on time (or self-heating) and waveforms applied to this device.
Analyze a full power stage (i.e., a boost converter) – We will see, in detail, how simulation can help to find device operating parameters like losses and junction temperatures and optimize efficiency by simulating several combinations of MOSFETs and diodes.
Event Details
Presented By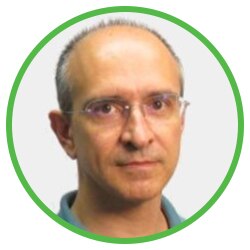 Didier Balocco
EMEA Power Solution Group Business Marketing Engineer, ON Semiconductor
Date
February 16, 2021
Time
11 AM MST / 1 PM EST
Duration
60 min
Language
English
Attendance
Online
Registration Deadline
February 16, 2021
About The Speaker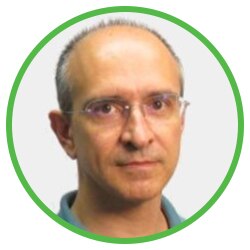 Didier Balocco
EMEA Power Solution Group Business Marketing Engineer, ON Semiconductor
He received is Electronics Engineer diploma from the "École Nationale Supérieure d'Électronique et de RadioÉlectricité de Bordeaux," France in 1992 and his Ph. D. degree in Power Electronics from the University of Bordeaux in 1997. In 1996, he joined AEG Power Solutions, formerly Alcatel Converters, as a research engineer for DC-DC and AC-AC converters design in a range of 1 W to 1 kW mainly for telecom equipment. He managed research activities from 2000 to 2014, publishing more than ten papers on power electronics, and holds one patent. From 2011 to 2013, he worked eighteen months on a 15-kW solar inverter module for a 150-kW cabinet in Dallas, Texas.
He joined Fairchild in August 2014 as a Field Application Engineer supporting the South of France, Spain, and Portugal. In 2016, ON Semiconductor acquired Fairchild. In 2018, he moved to a new role inside ON Semiconductor. He is currently an EMEA Power Solution Group Business Marketing Engineer.
Key Takeaways
Learn the basics of physical and scalable modeling techniques
Learn how simulation models from ON Semiconductor help design engineers analyze their application's performance through device and system simulations rather than costly prototype building and measurement cycles