2020 ON Semiconductor
TECHNOLOGY
WEBINARS
Webinar: ON Semiconductor Smart Speaker Solution
We will introduce ON Semiconductor's Voice User Interface (VUI) solution for local and cloud. The solution can provide advanced voice triggering, voice recognition and processing functions, with ultra-low power consumption. We will also introduce a digital input, mono-level D audio amplifier, which can perform real-time, integrated current and voltage sensing on the speaker. At the end of the webinar, we will demonstrate a smart speaker integrated with the industry's lowest power consumption Bluetooth low energy radio RSL10, as well as a development kit, helping engineers to design competitive products.
About The Speaker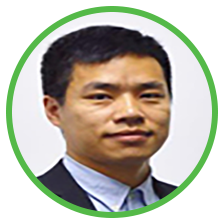 Titan Tian
Field Application Engineer, ON Semiconductor
Titan Tian is an application engineer at ON Semiconductor. He joined ON Semiconductor in 2017 and is engaged in technical support for audio, wireless and medical product lines. He graduated from electronic information science and technology, and has 11 years of rich technical experience in audio, wireless, medical and other wearable products.