Webinar: Connected Lighting Energy Saving Trends
Duration
60 Minutes
Overview
Connected lighting applications are rapidly gaining popularity within consumer and industrial markets due to their ability to significantly save energy costs and are increasingly serving as a foundational platform for smart homes and buildings.

This webinar will cover some of the latest trends within Smart or connected lighting including connectivity choices (Bluetooth® Low Energy mesh, Zigbee, PoE, etc.), sensors and LED drivers. We will also briefly explore how energy harvesting based controls and sensor nodes tie into and augment the connected lighting experience.
Register for the webinar here.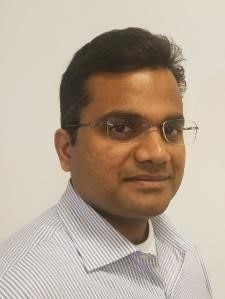 Presenter: Pavan Mulabagal
Pavan Mulabagal is part of the IoT strategy and marketing team at ON Semiconductor. In this role, he's responsible for driving IoT initiatives, customer and partner engagements, and evangelizing ON Semiconductor's IoT products including sensors, connectivity solutions, actuators and platform solutions. His experience spans business strategy, product development, product management, marketing and leading global teams at Fortune 100 companies and startups. During his eighteen plus years in the high-tech industry, Pavan has launched a number of wearable, mobile, consumer and networking products. Pavan holds an MBA from Haas School of business, Berkeley and a BSEE from the Indian Institute of Technology.