Corporate Social Responsibility at ON Semiconductor
Corporate social responsibility (CSR) at ON Semiconductor is deeply rooted in our core values of integrity, respect and initiative
and our Code of Business Conduct. We provide our customers around the global with a broad portfolio of innovative, energy
efficient and environmentally friendly semiconductor solutions technologies.
We have strong commitment to environmental sustainability, Responsible Business Alliance (RBA) compliance,
responsible sourcing, philanthropy and employee volunteerism among other programs to have a positive
impact on our employees, suppliers, customers and communities.

CSR Reports
Current CSR Report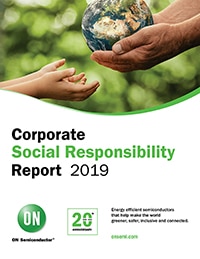 2019 CSR Report
Current GRI Report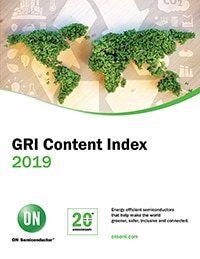 2019 Global Reporting Initiative Content Index
Our Performance
Barron's 100 Most Sustainable Companies
ON Semiconductor was ranked 15 on Barron's list of 100 Most Sustainable Companies in the U.S. in 2020.
Newsweek's America's Most Responsible Companies
ON Semiconductor was ranked 32 on Newsweek's inaugural list of America's Most Responsible Companies in 2020.
Dow Jones Sustainability Indices, North America
In 2019, ON Semiconductor was named to the North America Dow Jones Sustainability Index (DJSI) for a second year in a row. The DJSI jointly calculated by Standard & Poor's Dow Jones Index and Switzerland-based RobecoSAM, selects companies for their excellent sustainability through the assessment of numerous criteria such as corporate governance, customer relations, environmental policy, working conditions and social initiatives. Learn more about inclusion on the North America Dow Jones Sustainability Index.



EcoVadis
In September 2019, ON Semiconductor completed its fifth EcoVadis Assessment to evaluate the company's CSR initiatives. ON Semiconductor achieved an overall score of 85 out of 100, giving the company a gold rating. The score signifies ON Semiconductor's structure and proactive approach to CSR; engagements, policies and tangible actions on issues with detailed implementation information; comprehensive CSR reporting on actions and key performance indicators; innovative practices and external recognition.



World's Most Ethical Company®
ON Semiconductor was named World's Most Ethical Company® in 2016, 2017, 2018, 2019 and 2020 by the Ethisphere Institute, a global leader in defining and advancing the standards of ethical business practices. Ethisphere and the World's Most Ethical Companies designation recognize organizations that align principle with action by working tirelessly to make integrity part of their corporate DNA. Learn more about ON Semiconductor's designation as a World's Most Ethical Company.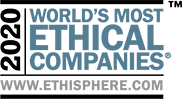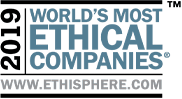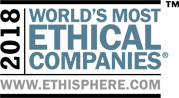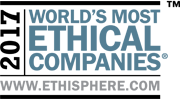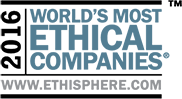 Responsible Business Alliance (RBA) Validated Assessment Program (VAP) Recognition
ON Semiconductor manufacturing sites were awarded Platinum, Gold or Silver level of recognition based on their outstanding performance with no findings in their initial audits. Learn more about the RBA VAP.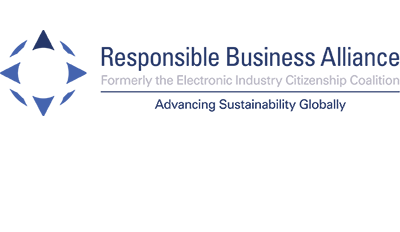 Recognition that ON Semiconductor's manufacturing sites listed below
Completed the RBA Validated Audit Process achieving the following status:
Platinum
Belgium – Oudenaarde – exp. 10/17/2021
China – Suzhou – exp. 08/16/2021
Malaysia – ISMF – exp. 10/2/2021
Malaysia – Site 1 – exp. 11/13/2020
Philippines – Carmona – exp. 10/24/2021
Vietnam – OSBD – exp. 12/13/2020
Vietnam – OSV – exp. 07/4/2021
US – Maine – exp. 09/26/2021
US – Pennsylvania – exp. 07/23/2021
Gold
China – Leshan – exp. 11/23/2020
Korea – Bucheon – exp. 07/18/2021
Silver
China – Shenzen – exp. 11/29/2020
Philippines – Cebu – exp. 10/30/2021
Philippines – Tarlac – exp. 11/13/2021
Our Core Values:
Respect, Integrity and Initiative
We are a performance based company committed to profitable growth, world-class operating results,benchmark quality and delivery of superior customer and shareholder value.

Respect
We treat each other with dignity and respect. We share information and encourage different views in an open and honest environment. We draw out the best in each other, recognizing that diversity of backgrounds and experience are key strengths. We all win when we support each other.

Integrity
We mean what we say and say what we mean. Our company has set high standards for our products and individual conduct. Our reputation depends on the highest standards of ethical behavior. We are accountable for delivering our commitments on time with highest quality. We address issues objectively, using facts and constructive feedback in a work atmosphere where we do not fear open discussion or questions. When a decision has been made, we work to support it. We comply with all legal requirements and hold ourselves to the highest standards of ethical conduct.

Initiative
We value people who demonstrate a positive, "can-do" attitude, while collaborating to win. We work intelligently, with a sense of urgency, while always maintaining our commitment to comply with applicable laws, regulations and standards. If a problem exists, we see it through to rapid resolution while acting in an ethical manner.
Compliance and Ethics
ON Semiconductor is dedicated to maintaining high ethical business standards with our employees, customers and other stakeholders. In living up to ON Semiconductor's core values, we constantly encourage all employees and other stakeholders to lead by example. The actions of every employee should reflect an individual and collective effort to create an ethical work environment for our co-workers and business partners. More information on governance at ON Semiconductor and our Code of Business conduct.

If you have a compliance and ethics concern, you may report it anonymously by going to helpline.onsemi.com.