Why Choose Wi-Fi Sensing?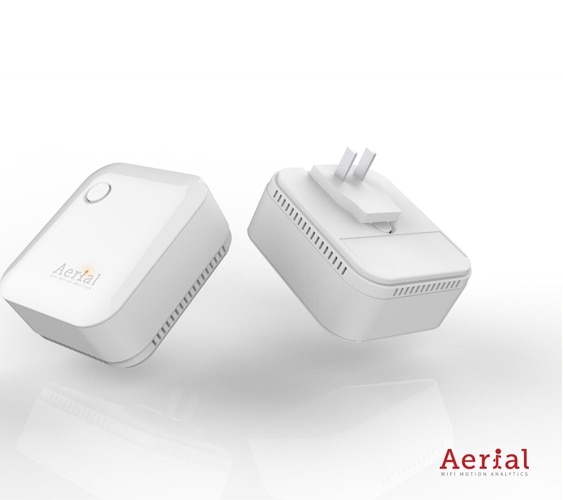 著者:
Kevin Mukai
- 11-03-2020

WiFi sensing is an exciting new field that can reuse existing capabilities of WiFi to enable a whole range of next-generation sensing applications in security, telehealth, home automation, and more. Aerial Technologies and ON Semiconductor (formally known as Quantenna) have a tight collaboration on a solution that integrates AI motion detection and WiFi to offer various applications and services. Let's dive into why we are excited about this disruptive technology and what it will mean for our everyday lives as we cover the technology itself, the deployment and the application!
Technology
This distinctive and innovative WiFi technology utilizes existing networks to create Motion Sensing Intelligence. When an object moves through a space, it disturbs the WiFi signal. By analyzing these disturbances using the AI trained models, Aerial's technology identifies, classifies and puts meaning to the motion to create smart solutions.
Although other dedicated technologies may exist to perform the sensing role, using WiFi is attractive for several reasons. First, WiFi is near−ubiquitous, deployed in most residential homes and buildings, WiFi sensing is an innately cost-effective motion detection solution. There is no need to build a new ecosystem because it doesn't require any specialized devices, sensors, or invasive camera.
Additionally, the possible reuse of a widely deployed technology will shorten the development of many sensing applications. Ongoing efforts in standardization can further improve and increase access to the technology, enabling the next generation of WiFi sensing applications. Aerial Technologies is actively working on standardization in the industry as a member of the IEEE WiFi sensing group 802.11bf as well the Wireless Broadband Alliance, pushing the standardization of Channel State Information (CSI) for WiFi sensing.
The added value of WiFi sensing also lies in the processing of the data by AI trained models. Artificial intelligence ensures robustness and adaptability of the applications over time. The models will learn to perform in all kinds of environments, learn behavioral patterns and tailor the alerts and triggers to its end-user. AI is the key to a future proof platform that can be leveraged to improve people's lives.
Deployment
Aerial Technologies offers its solution as SaaS and requires a small software agent to be installed on the home router. By leveraging the power and utility of the cloud and combining the home router (edge) compute capabilities, the solution can ensure that the service can be deployed ubiquitously and reduce operational risk and complexity.
Wi-Fi coverage is critical for ensuring adequate WiFi sensing performance. All network devices within the mesh networks, including gateway, router and repeater, support CSI capture. There are multiple advantages to this model. One is that the mesh nodes capture CSI data from the received signals used for normal communications between the mesh nodes and clients, thus no additional WiFi airtime or bandwidth is needed for motion detection function.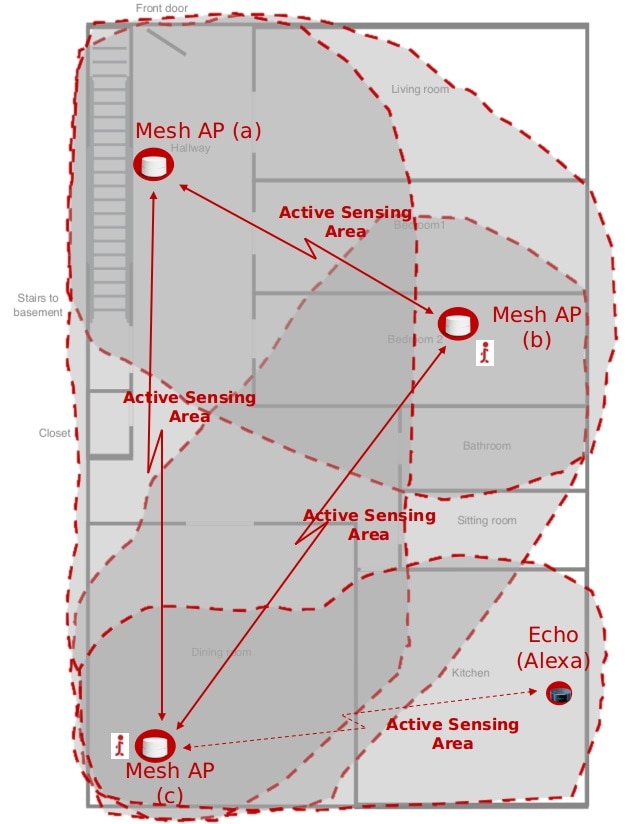 Figure 1. Active sensing area in a Mesh network
MIMO provides high spatial diversity and feedback for sensing WiFi signals used for capturing CSI. The 4x4, 5x5, 8x8 MIMO based solutions for router or gateway provide maximum coverage within the home by helping overcome impairments, noise, walls, and obstacles that impact Wi-Fi range in a home.
For areas where the WiFi coverage is poor, mesh nodes can be deployed to form a natural mesh sensing network. Moreover, mesh nodes typically also support higher-order MIMO which benefits the coverage and robustness of motion detection. By taking advantage of MIMO in the main gateway, fewer mesh nodes are required to ensure best WiFi coverage and performance, and hence, best WiFi sensing performance. MIMO provides high spatial diversity and feedback for sensing WiFi signals used for capturing CSI. The 4x4, 5x5, 8x8 MIMO based solutions for router or gateway provide maximum coverage within the home by helping overcome impairments, noise, walls, and obstacles that impact Wi-Fi range in a home.
Lastly, the software on each mesh node can also control both transmit and receive for CSI data capture. Thus, customized packets or signals can be generated to produce higher-resolution motion detection results and support high-accuracy positioning features. In this model, more mesh nodes may be required for whole-home sensing coverage. The QCS-AX and QCS-AX2 Wi-Fi 6 solutions from ON Semiconductor support advanced spatial diagnostic technology allows for rapid capture of precise high-order MIMO CSI, enabling higher resolution sensing capabilities.
Optionally, Aerial's compact Motion Capture Plug, powered by ON Semiconductor's QV952C 4x4 Wi-Fi 5 (802.11ac) chipset, can be deployed in the home in the situation where the service provider does not supply the WiFi infrastructure in the home. The Motion Capture Plugs establish motion-sensing areas between it and the serving WiFi access point to create motion-sensing coverage throughout the living space. Service providers can easily expand their reach into the consumers' home, to provide convenience and value-added services to their customers with minimum investment and without using additional sensors, cameras, or wearables.
Application
While there is a wide range of applications for WiFi sensing, let's dive into a critically needed application this year; the world's first AI-based ambient remote care solution. This new passive, non-invasive technology is set to change the paradigm of the TeleCare industry, enabling broader access to remote care at a fraction of the cost. Leveraging the ubiquity of WiFi, Aerial and ON Semiconductor's advanced Wi-Fi solutions make this remote care solution use WiFi motion detection technology more accessible to those in need.

Figure 2. Aerial remote care dashboard on a mobile device
Almost 30% of the world's population is over 65 years old, and around 30% of these are living independently at home. The senior population is projected to double in the next 50 years, and this growing population worldwide will force us to change how we take care of our elderly communities, where aging in place is a growing trend.
Aerial's remote care solution helps families keep track of the wellbeing of an elderly loved one who is living alone. The solution keeps the family informed of the key wellness indicators over time, as well as notify the family of any concerning anomalies in their behavior or potentially urgent situations.
Aerial's passive no-wearable solution can be provided at a fraction of the cost and can increase access and adoption within the elderly community. The result is a better and bigger impact on the growing aging population by eliminating the barrier of cost, complexity and usage errors by leveraging the existing WiFi infrastructure. This is only one of the applications that WiFi sensing enables, to learn more about other WiFi sensing applications and how to deploy them visit Aerial.ai and onsemi.com
This blog was co-authored by Émilie Carignan who is the marketing director at Aerial.ai.
Be sure to subscribe to our blog and follow us on social media to receive the latest updates on our technologies, solutions and company news!