Vehicle Electrification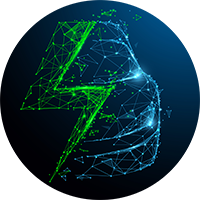 Vehicle Electrification will be a key technology to reduce carbon emission, increase vehicle efficiency, and reduce dependency on oil. By electrifying light vehicles, we can replace hydraulic or mechanical systems with electric systems; for example, hydraulic power steering with electric power steering, and mechanical or hydraulic pumps, such as a water pump, with an electric pump. Today this can be accomplished via numerous technologies, including start-stop (12 V & 48 V systems), Battery Electric (BEV), Hybrid-Electric (HEV), Plug-in Hybrid-Electric (PHEV), and Fuel Cell Electric Vehicle (FCEV). These new powertrain systems not only possess an increased number of power semiconductors, these semiconductors will operate at voltage levels between 12 and 400 V, withstanding a harsh automotive environment, in vehicles that will be part of a growing ride sharing, increased use, environment. ON Semiconductor has all the core technologies for vehicle electrification. Our power products and solutions offering includes IGBTs, high voltage gate drivers, high voltage rectifiers, super junction MOSFETs, high voltage DC-DC, as well as Wide Band Gap (WBG) developments in Silicon Carbide (SiC) and Gallium Nitride (GaN) for next generation solutions. Beyond silicon development, investments in advanced packaging include high power modules, single/dual sided cooled and dual sided direct cooled packages.
ソリュ
Product Technologies
Silicon Carbide (SiC) and Gallium Nitride (GaN) are the next generation materials for high performance power conversion and electric vehicle. These wide bandgap (WBG) materials will power future applications for high performance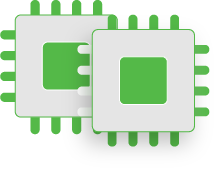 Every switch needs a gate driver. Gate Driver Products are the interface between control signals (from a digital or analog controller) and power switches (IGBTs, MOSFETs, SiC MOSFETs, and GaN HEMTs). ON Semiconductor's diverse portfolio of gate drivers contains the right solution for a range of systems including Automotive, Industrial, Cloud and Telecom applications.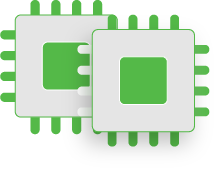 対話式ブロック・ダイアグラム

ON Semiconductor provides Traction Inverter solutions for hybrid and full electric inverter drivetrain used in electric vehicles (EVs) to control and manage the traction electric motor.

ON Semiconductor's super-junction MOSFETs, IGBTs, SiC devices, and power integrated modules (PIMs), along with our gate drivers, sensing, control and peripheral power products provide a complete system solution for electric vehicle charging systems of all types and power levels.


ON Semiconductor provides a complete 48V DC-DC systems solution with the wide portfolio of power MOSFETs, gate drivers, DC-DC converters, in addition to communication interfaces.

ON Semiconductor offers a complete
On Board Charger
solution with the wide selection of super-junction MOSFETs, IGBTs, SiC devices, gate drivers, Op Amps, and Current Sense Amplifiers.

Download Strata Software
The Strata Developer Studio is a cloud-connected development platform that provides a seamless, personalized and secure environment for engineers to evaluate and design with ON Semiconductor technologies.