Automotive Imaging Ecosystem - On the Road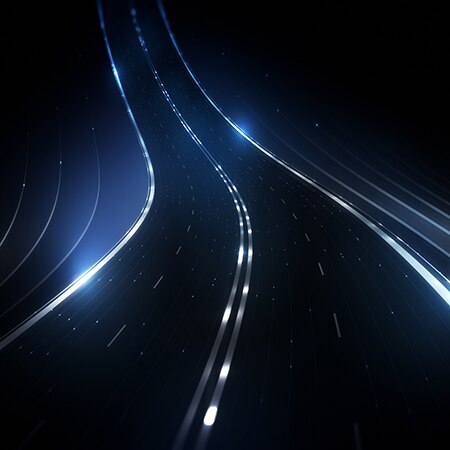 著者:
Steve Harris
- 08-21-2019

Our ON Semiconductor experts know the importance of capable imaging applications to perform in challenging conditions and ensuring that they operate 100% of the time. So we put our automotive image sensors through tough, real-world tests ensuring your confidence in the products you get from us.
Sensors do not operate as a standalone component in automotive imaging applications but rather they rely on a combination of applications, systems, technology, processes and more to contribute to the overall solution. This is what we call a comprehensive ecosystem that, when operating effectively, leads to optimal performance in the vehicle.
Full Transcript
Hi, my name is Steve Harris, senior manager for automotive ecosystem, automotive sensing division, intelligent sensing group at ON Semiconductor. We understand how tough design engineer's jobs are in the automotive industry. We know that imaging applications need to perform in challenging conditions and must operate 100% of the time. So, we put our image sensors through tough, real-world tests so you can have confidence in the products you get from us.
Sensors in automotive imaging applications do not operate as a standalone component. These applications are a combination of solutions that form a comprehensive ecosystem that must operate well together to ensure optimal performance.
An automotive imaging ecosystem is very complex due to many factors – high-speed cabling, varying optics per application, camera usage type, various SoC/GPU/FPGA functions and "horsepower", as well as stringent SW requirements.
ON Semiconductor works closely with over 50 other companies providing a robust partner ecosystem. These partners include vendors in optics, interfaces, cabling, SOCs, GPUs, FPGAs and software. By working closely with these partners we strive to optimize system performance and develop tools that reduce engineering efforts and improve time to market for our customers.
Optics
The image sensor operates only as well as the light that comes into the sensor.
What makes automotive imaging unique is that based on the position and function of the sensor, the vehicle optics requirements may vary greatly. A single sensor may have four or five application types including different locations on our in the vehicle. This requires a range of different field-of-views, filters and optics composition be it glass, plastic or hybrid
Before our image sensor even begins sampling we engage with the optics vendors to align on all of the applications, so that when our sensor samples we immediately have lenses that fit our customer applications needs. Additionally, during the sensor sampling process, we continue to work with the vendor to continuously improve the lens/sensor performance before we reach production.
Sensor Interface
Our image sensors almost never sit next to the main processing unit residing on the ECU. Typically the sensor is located remotely which means that connectivity is critical.
Sensors stream at high-resolutions, fast frame rates, and in many vehicles, are on during the entire vehicle operation. This means the sensor interface to the ECU must be robust and stable. We not only work with the interface vendors to ensure this stability with our sensors but also develop tools such as our Modular Automotive Reference Systems (MARS) that expedite development efforts with these interfaces.
Discrete ISP
There are many automotive imagining applications that require discrete ISPs outside of the SoC. These applications, for example, could be rear-view, surround view, e-mirror or in-cabin.
These standalone ISPs complement functionality not supported on the SoC.
With these vendors, we work hand in hand to ensure the best possible sensor/ISP tuning for the various applications in which these discrete ISPs are required and also align roadmaps for future sensor/ISP tuning.
SoC/FPGA
At the heart of any ADAS system, is an SoC, GPU or FPGA. Each SoC/FPGA is different and all have their value in the marketplace, so it's critical sensors operate with all these solutions.
Requirements for each system can vary sensor features from the type of Color Filter Array, Resolution, Output Interface, Speed and Pixel Size. Additionally, we build features surrounding the sensor, such as Cyber Security and Functional Safety.
It's important that these functions interlock seamlessly with the main SoC/FPGA and we produce ready reference designs that enable customers to move quickly to market with the solution they need.
Software
All automotive applications rely on trustworthy software to perform their processes. Operations such as object detection, facial recognition and gaze tracking are all done using software algorithms or neural networks.
This software normally relies on data collection efforts in the real-world using sensors. These data collection efforts are the information our partners use to create such complex algorithms and neural networks.
Similarly, as with other vendors, it's critical we work with the SW vendors early to optimize the development phase and performance of their SW based on our sensors.
Conclusion
As you can see, the sensor is just one critical element in an automotive imaging system. At each point in the system, there are requirements, standards, processes and technologies that need to work seamlessly together. Our relationship with the various ecosystem vendors is crucial to these efforts. By working early and often with these vendors we're able to improve performance, reduce engineering efforts and improve time-to-market all ensuring a better overall imaging solution.
We test our sensors in the same scenarios and situations that our customers do to ensure they work, not just in the lab, but in real life too.
Learn more about our automotive intelligent sensors.