Intelligent Locations: Using Bluetooth® Low Energy for Contact Tracing and Hospital Asset Tracking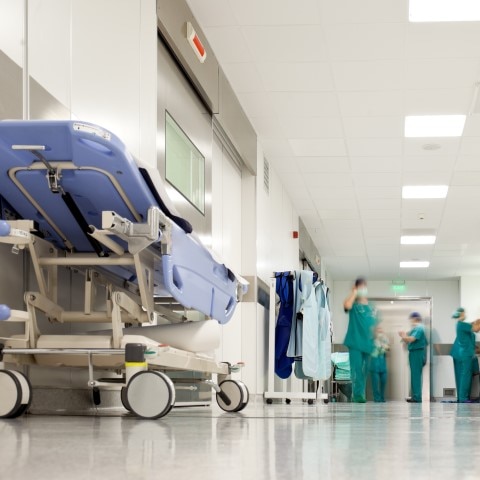 著者:
Steven Dean
- 03-24-2021

As my daughter-in-law is an ICU nurse at a local hospital, I get all the stories. Most hospitals, including hers, are now chronically crowded and bustling with overburdened healthcare workers. Keeping track of that portable patient monitor, or infusion pump when patients come and go is nearly impossible. Where is 'Indoor GPS' when you need it? Imagine being able to accurately locate each and every piece of equipment down to about a cubic foot in a facility. Imagine being able to accurately track each one of your patients in real-time in this COVID-19 hot environment. Are we all maintaining appropriate and required physical distancing guidelines? Have you been unknowingly exposed to COVID-19?
In comes Intelligent Locations; an IoT Company that provides healthcare organizations with data insights gained through advanced monitoring of assets, people and processes to solve those very persistent problems; and by the way, solutions such as this help save lives.
Powered by Bluetooth® Low Energy technology, Intelligent Locations uses quarter-sized beacons affixed to assets such as patients, or portable medical equipment, which are tracked by gateway devices that are wall powered. Tracking maps, analytics and key performance indicators are accessible from a HIPAA-complaint mobile app and web-based interface.
Sounds great, but a problem needed to be solved. These beacons needed to be smaller, less expensive, and have a much longer battery life all on a single coin cell battery.
One of ON Semiconductor's distributors, Arrow Electronics, provided Intelligent Locations with the value proposition they asked for, which was reducing the current product size by providing a Bluetooth Low Energy solution that would more than double their battery life. It turns out that the RSL10 Bluetooth Low Energy enabled MCU did just the trick by offering improved RF power and battery performance in a small form factor.
Intelligent Locations was achieving 2-year battery life with a leading competitor's Bluetooth Low Energy radio, but the solution required at least double that. Our RSL10 solution achieves a minimum of five-year battery life in Intelligent Locations application configuration. Typical lifetimes are shown in the below figures as a stand-alone system or system with a sensor companion, or better yet, take a look at our power profiler tool in the ON Semiconductor Community Forums.

Figure 1: RSL10 System in Package (SIP) without a sensor companion

Figure 2: RSL10 SIP with a sensor companion
The significant points to these tables would be that increasing accuracy and augmenting location information with sensor configurations would cost more in power and shorten battery life, meaning:
1) Higher accuracy and more power, shorter coin cell battery life
2) Lower accuracy and lower power, longer coin cell battery life
Another benefit is that with an easy to design in SiP, Intelligent Locations was able to leverage this simplicity at this time of need to get to market faster and help improve people's lives.
Learn more about how the RSL10 family can solve your unique design needs, or check out some related blogs below.
• Achieving a 10-Year Battery Life with Bluetooth Low Energy and Proprietary Wireless Protocols
• COVID-19's Helping Hand, Medical Ventilators, Require Semiconductor Components to Function
• What is Ultra Low Power Event-Triggered Imaging?
• Intelligent Locations Case Study
Be sure to subscribe to our blog and follow us on social media to receive the latest updates on our technologies, solutions and company news!