ホーム > ブログ > iot >
ON Semiconductor Technology Seminars: Deep Dive into Maintenance-Free Sensors, Connected Lighting and more
ON Semiconductor Technology Seminars: Deep Dive into Maintenance-Free Sensors, Connected Lighting and more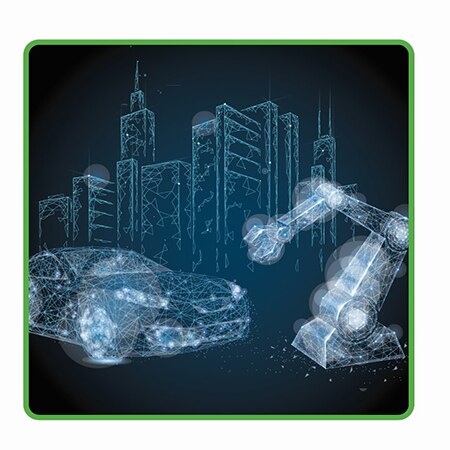 著者:
ON Semiconductor
- 09-12-2019

Exploring the ever-evolving segments of smart homes and buildings, ON Semiconductor will host a global series of technology seminars in key cities for IoT. Sessions include a wide range of topics: Vision IoT, low power and battery-free sensor devices, connected lighting, robot assistants, audio edge AI and node-to-cloud platforms. In addition to exploring specific areas of smart homes and buildings, the sessions will address common challenges across this growing area such as enhancing security, reducing energy consumption and improving occupant comfort.
Our leading IoT experts will provide hands-on demonstrations alongside technically-rich and practical presentations that combine new, advanced design concepts, tutorial review of basic design principles, and real-world application examples.
Learn more about the afternoon seminar sessions below. For a recap of the first four seminar sessions, read Part 1 of this blog series.
Bosch Sensors
Dedicated to the world of consumer electronics, Bosch Sensortec GmbH offers a complete portfolio of micro-electro-mechanical systems (MEMS) based sensors and solutions that enable mobile devices to feel and sense the world around them. Bosch Sensortec develops and markets a broad portfolio of MEMS sensors, solutions and systems for applications in smartphones, tablets, wearable devices, and various products within the IoT (Internet of Things). Bosch will review their vast sensor portfolio relevant to various smart home applications. We'll also cover the family of inertial and environmental sensors featured in ON Semiconductor's sensor development platforms. These platforms provide near-turnkey solutions for worker safety and elderly care wearable devices.
Maintenance-Free Sensor Nodes
To support IoT growth, more manufacturers are factoring sensor maintenance into their designs. This module will explore the benefits of going battery-free, including longer sensor operation time, lowered cost, and environmental sustainability. Enabled by ultra-low-power connectivity (Bluetooth® Low Energy and Zigbee™ GreenPower), the flexibility provided by battery-less designs opens a realm of new use-cases within smart homes and buildings- from temperature and air quality monitoring to easy-to-implement asset management.
Audio/Voice User Interface
Audio or voice-based user interfaces, popularized by smart speakers, are increasingly being embedded in various household and building automation devices. This session will review the design needs of local and cloud-based audio and voice recognition systems including trigger word recognition, music playback and the various audio processing algorithms. An overview of a smart speaker reference design, featuring ON Semiconductor's low-power audio processors and USB Type-C™ solutions, will also be covered.
Sensor-to-Cloud Platforms
IoT systems are inherently multi-disciplinary and complex to develop and deploy. The ability to rapidly build and iterate on end-to-end designs is invaluable to arriving at an optimal design solution. With a wide selection of options for connectivity, sensing, and control, sensor-to-node prototyping platforms can help IoT manufacturers jumpstart any design. This session will explore several application examples, mobile apps, and options for secure cloud connectivity with providers including Mircosoft® Azure, Amazon® Web Services and Google Cloud™. We will also provide a brief overview of industry leading Wi-Fi platforms, ideal for Gateways and hubs, from the recently acquired Quantenna Communications.
Register now for the city nearest you at the links below!
Asia (September 17-October 24th)
North America (October 22-November 7th)
Europe (November 5-8th)
In partnership with